Our COVID-19


Safety Measures

Bright Smiles Dental is now accepting appointments for non-emergency dental services. In an effort to do our part in preventing the spread of COVID-19, we have changed a few of our procedures. We appreciate your patience and understanding during this time, and we are looking forward to working with you at your next appointment!

Contact Us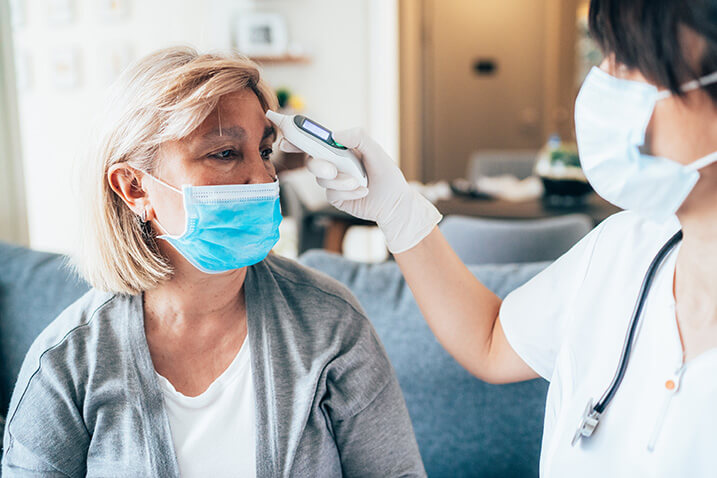 Checking In
When you arrive for your appointment, please call or text our front desk. We are currently asking patients to wait in their cars and then walk straight to their treatment rooms, bypassing our waiting room entirely. We will also be asking everyone a few screening questions related to their current health and symptoms, and then we will take your temperature with a contactless forehead scanner. This helps reduce the chances of someone entering our office who has coronavirus or has recently been exposed to coronavirus. Our team will be wearing masks and various levels of PPE, and we are asking that patients also wear face masks when they come in.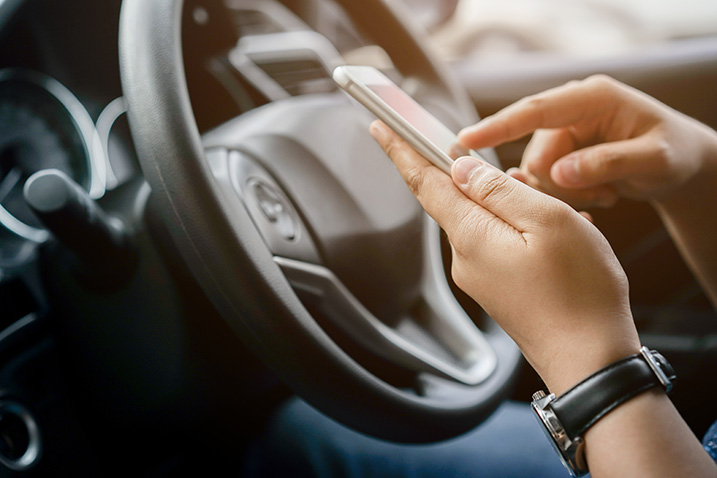 Our Lobby
When you first enter our practice, you may notice that things look a little different. We have installed clear barriers in front of our front desk to protect our staff and our patients. We have also removed magazines, books, and other unnecessary items out of our waiting room, for the time being, to reduce the risk of patients touching them, as they are not easy to disinfect. When you come in for your appointment, please come alone if possible. If your child has an appointment with us, we ask that only one adult come into the office with them at this time.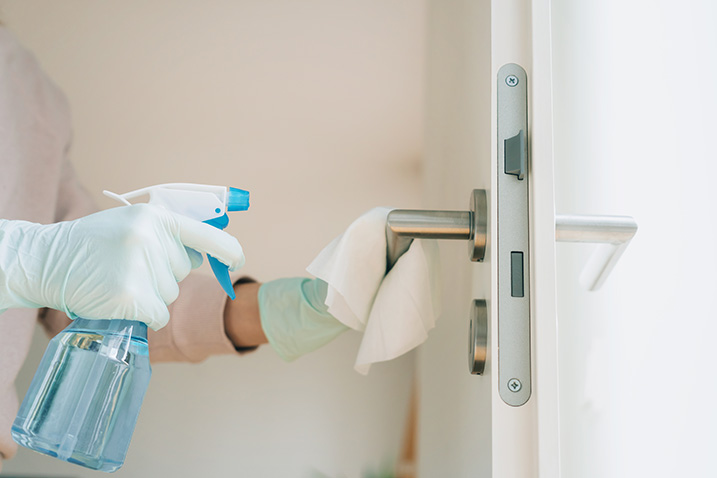 Disinfection Process
Dental practices have always had to adhere to strict guidelines when it comes to regularly disinfecting waiting areas and treatment rooms, and our team has always prioritized patient safety above all else. We are still cleaning treatment rooms in between each patient, and we have also installed a new air purification system that continually filters the air in our office. We may also ask you to rinse your mouth with hydrogen peroxide before we begin your treatment, as this is a safe way to reduce the risk of virus particles becoming airborne.