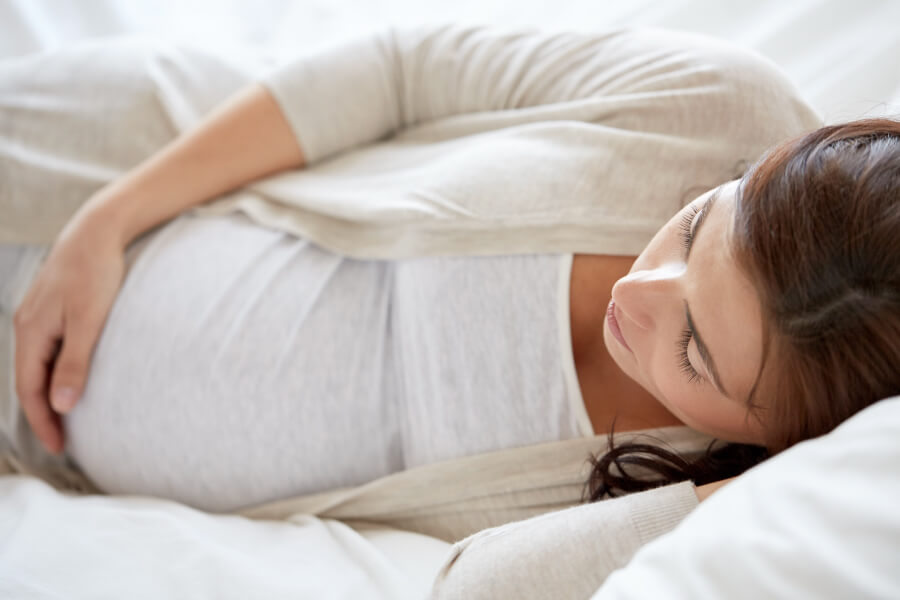 Oral Health Risks During Pregnancy
March 21, 2021 12:05 am
Pregnancy brings plenty to think about, from planning for the future to dealing with certain body changes. During this exciting and sometimes overwhelming time, it's important to keep a close eye on your oral health. Here's why!
Pregnancy Gingivitis
It's no secret that being pregnant involves a slew of hormonal changes. These shifts, in addition to a diet that may contain more simple carbohydrates, can increase your risk of developing a form of gum disease called pregnancy gingivitis.
Gum disease can increase the mother's risk of bad breath, tooth loss, malnutrition, and heart disease. It can also increase the risk of premature birth.
To help keep your teeth and gums healthy throughout your pregnancy, brush your teeth twice a day for two minutes each time and floss every day. Additionally, visit us for routine checkups and cleanings. Some insurance plans even cover three cleanings a year (instead of just two) when you're pregnant.
Enamel Damage From Morning Sickness
While some women are lucky to make it through pregnancy without experiencing any kind of morning sickness, other expectant mothers aren't so lucky! During bouts of morning sickness, your teeth are exposed to the acid from your stomach, which can cause damage to the enamel. Weakened enamel can result in tooth decay and cavities, tooth sensitivity, and discoloration.
To prevent enamel damage after vomiting, rinse your mouth with a mixture of eight ounces of water and one teaspoon of baking soda. This baking soda will help neutralize the acid.
Safe Dental Care During Your Pregnancy
If you're currently pregnant, we invite you to visit Bright Smiles Dental in Lowell, MA. We'd love to help make sure your dental wellness is in great shape as you go through this wonderful new chapter of life. If you are new to our office, we currently have a new patient special for a $100 exam, cleaning, and X-rays!
Bright Smiles Dental offers comprehensive care for all your family's dental needs, including children's dentistry for when the time comes to bring in your child. We look forward to seeing you soon!
---
Categorised in: Oral Health