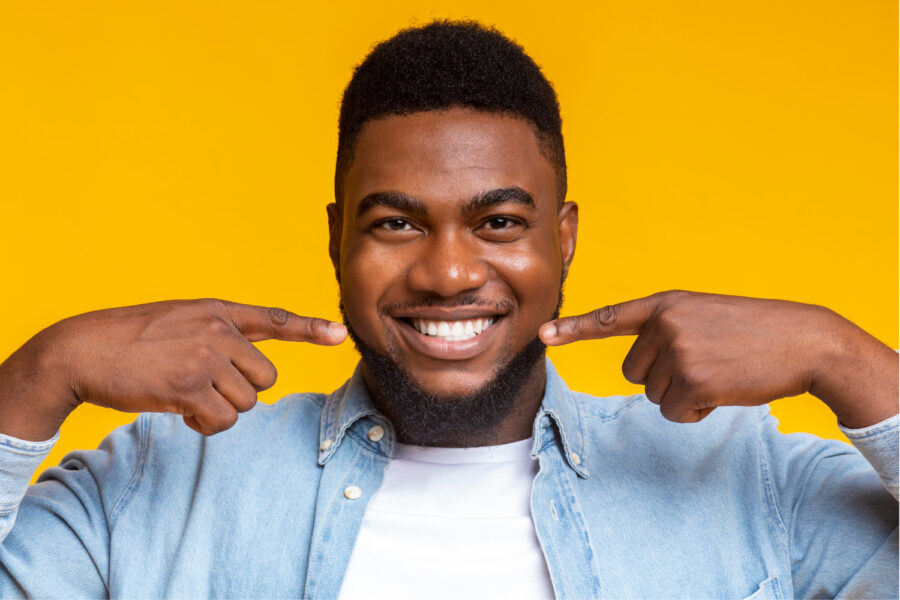 5 Tips to Keep Your Teeth White
October 31, 2020 9:16 pm
Here are 5 tips for keeping your teeth white and bright:
Limit Food & Drinks That Stain

Watching what you eat and drink is one of the best things you can do to keep your teeth white. Coffee, tea, wine, and dark-colored sodas commonly cause stains. Sugary food and drinks can also result in tooth discoloration. You don't have to cut out these completely but consume them in moderation and be sure to rinse your mouth with water after eating.

Brush Twice a Day & Floss Every Day

We recommend brushing your teeth at least twice a day for a full two minutes each time. Additionally, floss your teeth every day. Cleaning away food particles and bacteria protects your teeth from stains and decay.

Eat Foods That Strengthen Teeth

Your saliva washes away acids and bacteria that cause tooth decay and staining. Many foods encourage saliva production, like crunchy fruits and vegetables. Fresh produce also contains abundant nutrients that are great for your oral health.

Avoid Tobacco Products

Tobacco products stain teeth and increase your risk of bad breath, decay, cavities, infection, and gum disease. Avoid tobacco products in all forms to protect your oral health and your overall health!

Get Professional Teeth Whitening

Professional whitening is much more effective and long-lasting than over-the-counter treatments. When you visit Bright Smiles Dental in Lowell for professional whitening, you can expect dramatic results. We offer safe, effective, and fast results with custom whitening trays. You'll get the perfect shade you want in just one visit.
Follow the tips in this blog post to keep those results as long as possible! If you have any questions about professional whitening or want to book an appointment, we invite you to contact us today.
---
Categorised in: Cosmetic Dentistry, Dental Tips