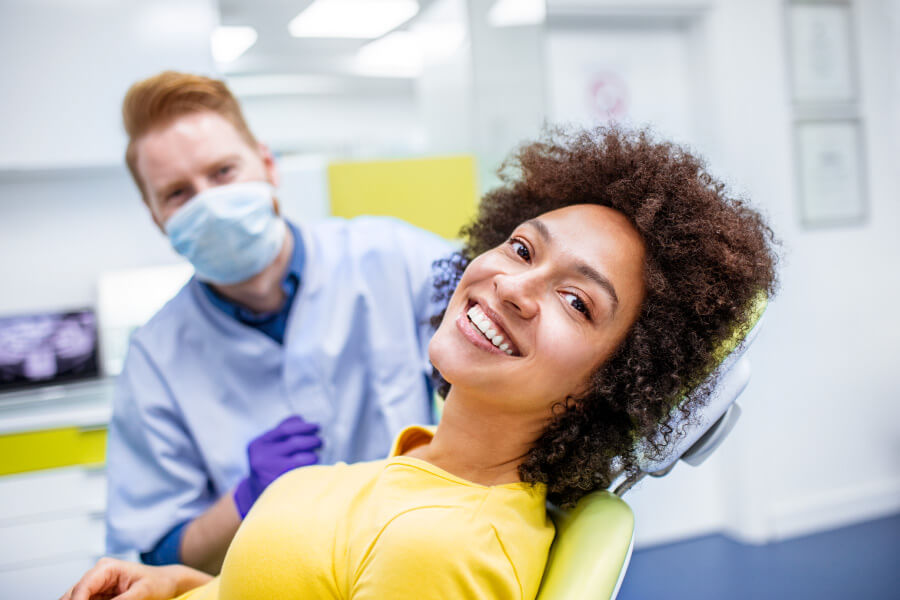 Tips for Choosing a Dentist in Lowell, MA
July 30, 2020 8:12 pm
Did you recently move to the Lowell area? Did your dentist retire? Or are you simply interested in switching dental providers? For whatever reason that you're searching for a local dentist, Bright Smiles Dental has a few tips to help you choose a general dentist in Lowell, MA.
Ask Friends & Family for Recommendations

When you need a general dentist, ask your friends and family in the area or post to local Facebook groups to learn about others' experiences.

Consider Their Payment Options

Look at which forms of payment a dental practice accepts. If you have dental insurance, contact your insurance provider for a list of in-network dentists or call the dentist to confirm whether they accept your insurance.

Bright Smiles Dental has an in-house dental membership plan, gives a 5% cash discount, accepts debit and credit cards, offers new patient specials, and is in-network with Medicare and many popular insurance plans. You can find a list of in-network insurance providers on our financial page.

Learn About Their Team & Services

Read about the dental team. Consider their philosophy and approach to dentistry. Do they speak your native language? What do they do to help patients feel comfortable, safe, and valued? Your chosen dentist should also offer the dental services you need and want.

Bright Smiles Dental welcomes patients of all ages and provides comprehensive dentistry. We are committed to delivering excellent care and brighter smiles! Additionally, we can communicate in English, Spanish, Portuguese, Khmer, and Vietnamese. Read about our COVID-19 safety precautions here.

Schedule an Appointment

The final step you should take when you're choosing a local dentist is to schedule an appointment! You'll never truly know if you mesh with a dentist until you visit their office, meet them face-to-face, and experience their services first-hand. Make sure you create a list of any questions you want to ask the dentist so you don't forget during your appointment.
Join our dental family at Bright Smiles Dental in Lowell, MA. Contact us today with any questions about our services or to schedule your first visit!
---
Categorised in: Dental Tips, Our Office